Going Gang Busters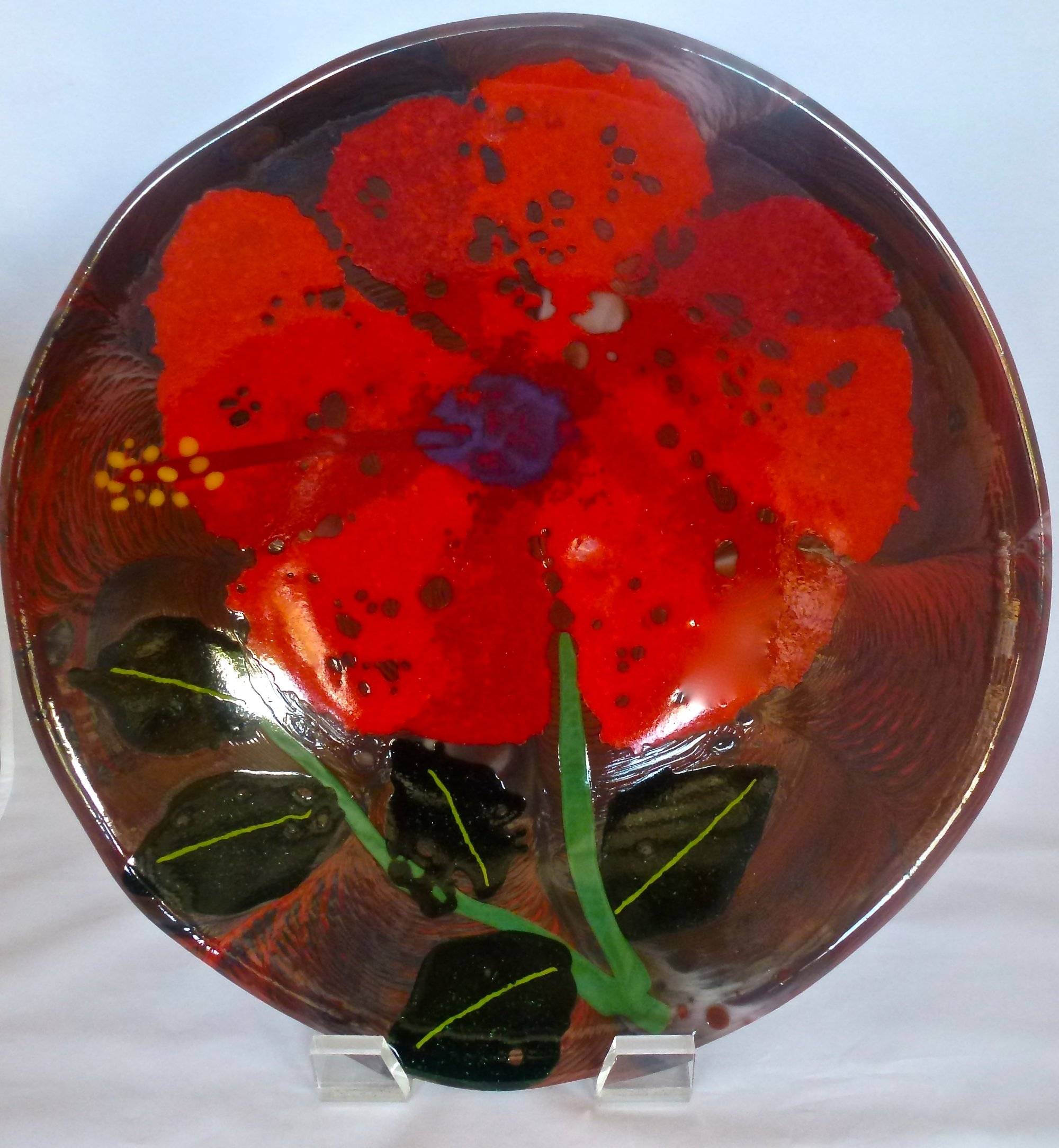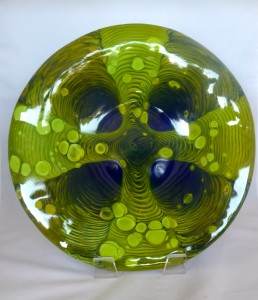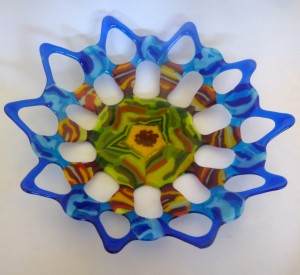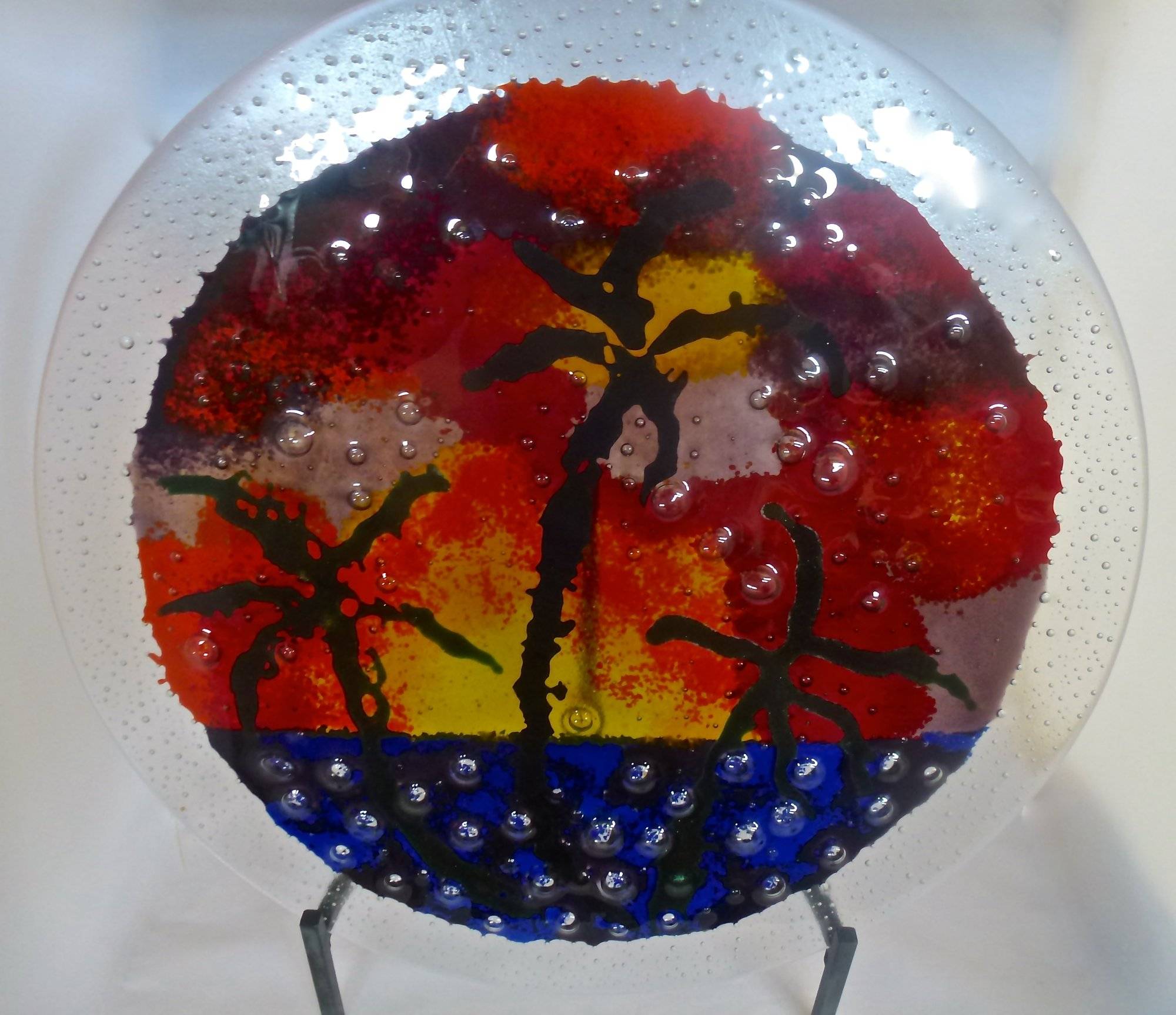 Now, that's an old phrase! Pre-television, I used to listen to "Gang Busters" on the radio (as well as "Inner Sanctum" and "Amos and Andy") Sunday evenings. (Notice…I didn't say "wireless"…so I'm not that old!) Anyway, for the younger generation, "going gang busters" means "really cranking". There's probably a more current phrase. I just don't know what it is.
Since Maui Open Studios in February, after a brief respite, Sandy and I have created a good number of new pieces. Some have been replacements for pieces that have sold, others are totally new. Several of the new pieces are shown in the current blog ("Phoenix Rising")… like the screen drop and the two pattern bar pieces by Sandy. A few of the other new pieces are shown here.
The first photo is a red hibiscus overlay on a drop pot in deep reds. The piece was created by Sandy. The next two are pieces created by Bob. The second photo is a drop pot in yellow green and deep cobalt blue. The third photo is a carousel basket entitled "Tropical Island". The green area in the center is the island surrounded by the blue sea. The fourth photo is a replacement piece by Sandy. It's a bigger version of "Silhouettes", a beautiful piece purchased by a young lady from Canada last year.
Additional pieces have been made and included in our website. Check them out.